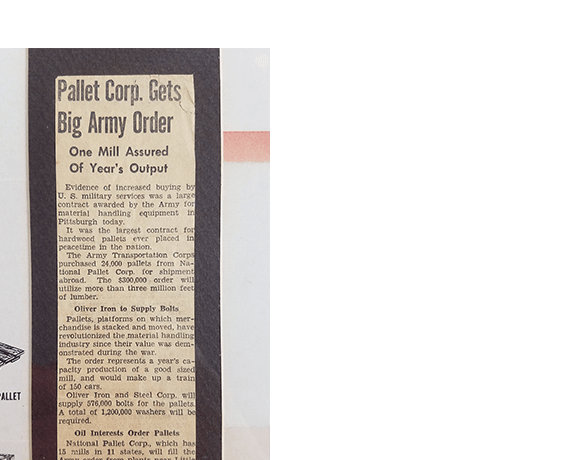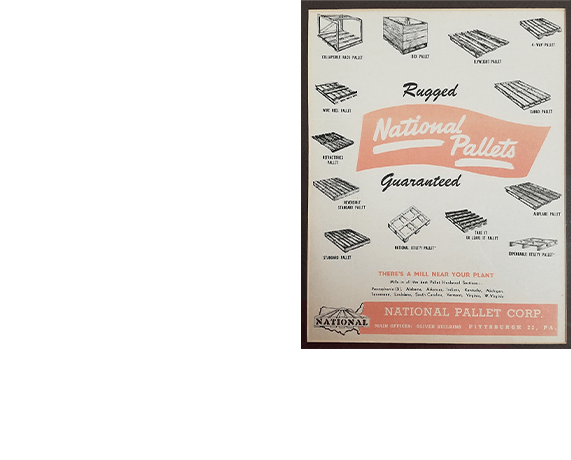 The original National Pallet Corp brochure from back in the day… Learn more below.
who we are
About Miller Wood
For four generations, the Miller name has stood for quality pallets and exceptional service. Since 1942, my family has been at the forefront of the pallet industry, and in 1976 I started Miller Wood Products.
We have delivered millions of quality pallets on time and to the exacting specifications of companies in virtually every industry.
We know that  if we do a great job for you, you won't have any reason to buy from someone else. So we'll do
whatever it takes
to make sure that you get pallets when you need them, where you need them, and at a competitive price.
Lee Miller
FOUNDER AND CEO
Innovation & Design
We use the latest computer programs, coupled with our experience within virtually every industry, to bring you "best practice" solutions for all of your material handling requirements. We know our business, and we'll get to know yours before we make any recommendations.
Materials & Resources
Our recommendations are aimed at giving you the best value for your needs. We subscribe to industry publications to stay current on market trends, and provide our customers with those publications to keep them abreast of changes that drive pricing and supply within the industry. We also rely on our strong working relationships with the suppliers of your other packaging materials to ensure that you have the best integrated unit.
Location & Linkages
We have partnered with a network of quality conscious mills that gives us the ability to supply our customers with wood packaging throughout North America, Central America and Europe.
OUR NETWORK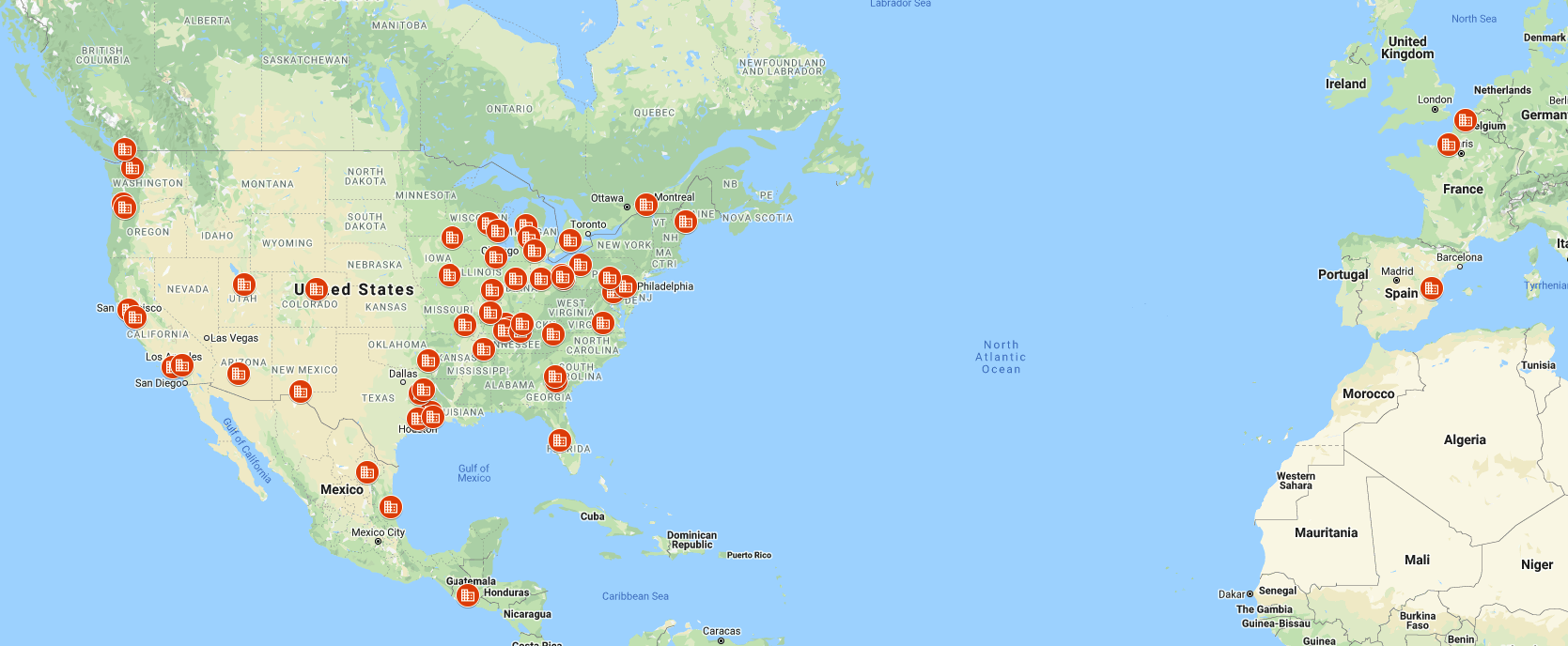 Pallets Where You Need Them…When You Need Them
experience
Professional Service
Every employee at Miller Wood Products has a complete understanding of our customers' needs, and we take a pro-active approach to customer service. Orders are processed seamlessly, and our mandate is that we do whatever it takes to make sure that a customer never runs out of pallets.
our history
Where It All Began
In 1942, my grandfather, Harry I. Miller, was a practicing trial attorney in Pittsburgh, when his hearing began to fail. Correctly realizing that this wasn't a good thing for an attorney, he looked for alternatives. An acquaintance with the Department Of The Navy suggested that my grandfather supply wooden pallets to the Navy, and that, as they say, is history.
He developed relationships with sawmills across the South and Midwest, teaching them how to manufacture pallets, and when WWII ended, he became the first person in the US to sell pallets commercially, starting what we now recognize as The Pallet Industry.
He was a charter member of the National Wood Pallet and Container Association, and in 1974, I became the first third generation member of the Association. My son, Matthew, is now the 4th generation.